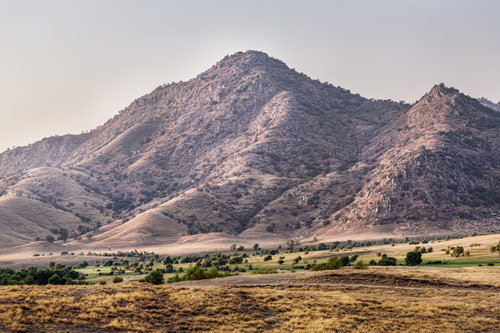 Ridgecrest is a city in Kern County, California, United States. Formerly known as Crumville, it was incorporated as a city in 1963. It is located along U.S. Route 395 in the Indian Wells Valley in northeastern Kern County, adjacent to the Naval Air Weapons Station China Lake (NAWS, or China Lake). The population was 27,616 at the 2010 census, up from 24,927 at the 2000 census. The city of Ridgecrest is a largely "company" oriented (China Lake, above) community big enough to provide plenty of schools, shopping and health care.
Ridgecrest is surrounded by four mountain ranges; the Sierra Nevada on the west, the Cosos on the north, the Argus Range on the east, and the El Paso Mountains on the south. It is approximately 82 miles (132 km) from the Lancaster/Palmdale area and approximately 145 miles (233 km) from both Bakersfield and San Bernardino, the three nearest major urban centers. Air travel in and out of the city is provided through the Inyokern Airport. Ridgecrest is within two hours of the highest and the lowest points in the conterminous U.S.
Ridgecrest Regional Hospital
Ridgecrest Regional Hospital is a hospital located in Ridgecrest, California. which is just east of the Southern Sierra Mountains in the Indian Wells Valley It has two specialty units, including Adult and Pediatric and intensive care. The hospital began in the mid-1940s out of the need for medical care as the China Lake Weapons Station was in its infancy. It is the only regional healthcare system in the area and provides variety of services to the region.
http://rrh.org/
Cerro Coso Community College
Cerro Coso Community College was established in 1973 and is located in the Eastern Sierra region of Southern California, as a separate college within the Kern Community College District. The College offers traditional and online courses and two-year degrees. The college serves an area of approximately 18,000-square-miles. Cerro Coso has five instructional sites
http://www.cerrocoso.edu/
Ridgecrest Naval Base
Nestled in the quiet Indian Wells Valley at the south eastern foot of the Sierra Nevada mountain range in California, China Lake is the premier land range and weapons development laboratory for the Department of the Navy (DoN). Roughly two and a half hours north of Los Angeles, China Lake is within easy driving distance of Southern California's most beautiful country. The Weapons Division at China Lake is hosted by the Naval Air Weapons Station (NAWS).
www.navair.navy